Benefits of Creating an Emergency Response Plan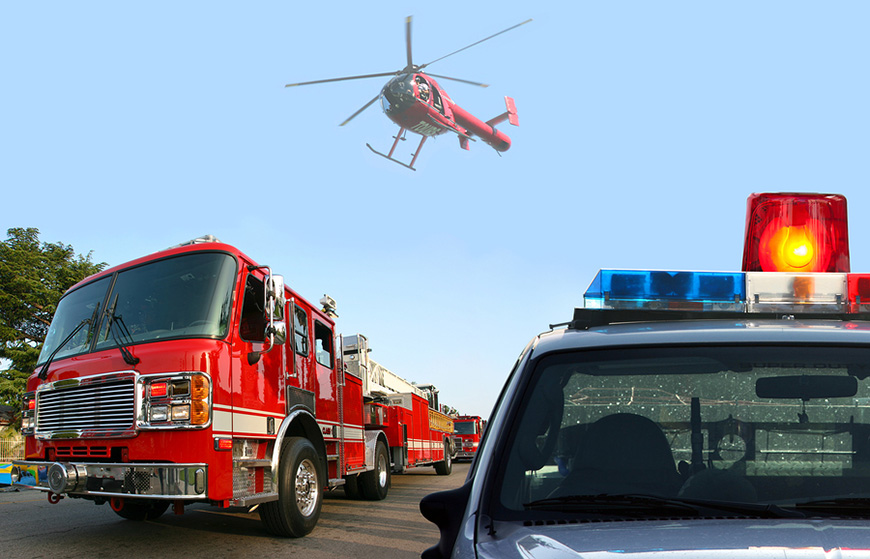 Residential, commercial, institutional, and industrial spaces have one thing in common; they are always filled with people. Families, workers, students, and others, go in and out of buildings to accomplish their daily routine. Knowing that there are human lives residing in those buildings, it is your responsibility to keep them safe. You were taking the necessary steps and precautions when you were thinking about the building's structure. You made sure that the building was able to carry the capacity of people who would be filling up the building, and that it would be able to withstand the onslaught of outer forces.
However, keeping people safe is a two way process. Not only should your building be prepared for extreme climates and situations, but also maintaining the safety and well-being of the people residing in it.
What is an Emergency Response Plan?
An emergency response plan is the action one takes before, during, and after an emergency situation. When disasters such as earthquakes, floods, fires, and snowstorms strike, people tend to get worried and confused, and may start panicking. During these situations, losing one's cool makes it difficult for an organized escape to ensue. If you have had an emergency response plan at the ready, it will be easier to get a room full of people out of the door in a calm fashion.
Remember, getting yourself and the building ready before, during, and after the disaster, will help reduce cost, injuries, and property damages.
What Are Its Benefits?
More Lives Are Saved
When creating emergency response plans, your primary focus should be the people. As much as possible, you want all those inside the building to come out in one piece. In order for that to happen, you must routinely initiate emergency escape drills so that, when the real disaster comes, the people will not need to lose their composure; and they will remember how to escape the building in an organized and calm manner.
Decreases the Chances of Disasters
Some disasters start small; fires can begin from old appliances and floods can start with broken pipes. Luckily, machines and equipment are made available to help contain and reduce the chances of said events. Placing fire extinguishers, installing fire and smoke alarms, and routinely having your equipment inspected and maintained, will ensure that minor accidents won't become major disasters.
Reduces Property Damage
With your building now equipped with the proper emergency reduction items, it will be easier to save your building from turning into a catastrophic site.
Immediate Restoration Response
Your plan should always come full circle. During the aftermath of such disasters, it is better that you have contacts of damage restoration companies to effectively and efficiently remove or restore any damages sustained by your property. By doing so, you reduce the chances of accumulating more injuries and damages, and restoring your building back to its original state.
When it comes to restoration and repairing after the disaster, we, at LMS Restoration, can provide you the best restoration jobs in the areas in and near Paris, Texas. We can restore any damage done by water, fire, storms, and winds, ensuring you that your property is always in god hands. Call: 281-572-8798 today or visit our contact page for more details.