Carpet Water Damage Restoration in Galveston & Houston, TX
When indoor flooding invades your home's living quarters, carpets and rugs usually take the first hit. Water can seriously damage carpets by weakening their fibers and breaking down the latex that holds the carpet backing together.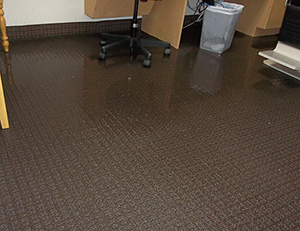 If carpet is not properly treated after heavy water exposure, carpets become more susceptible to tearing and they can become breeding grounds for harmful bacteria such as mold, mildew and fungi. At LMS Restoration Houston, we specialize in providing fast and effective carpet water damage restoration in the Greater Houston and Galveston, TX areas. We are here to tell you that flooded carpets are not necessarily lost causes. In fact, most water-damaged carpets can be fully restored to pre-flood conditions when prompt and correct treatment and dry-out methods are applied.
When Good Carpets Turn Bad
Carpets are a great investment for any home or office. They add an extra layer of beauty and comfort that you can't get with hard floors. In the aftermath of water damage, however, wet carpet can become a household menace very quickly. Not only do flooded carpets tend to get damaged more easily and give off a musty smell, they can also pose the following risks to a household.
Bacterial growth – Harmful microbes can thrive on moisture locked deep in your carpet's fibers. This creates the odd odors associated with flooding. If allowed to progress, bacterial growth can cause skin irritations on humans and household pets.
Mold growth – While mold may not seem threatening at first, it's actually one of the most dangerous things you can have in your home. Mold spores can cause all sorts of respiratory issues, including coughing, wheezing, allergic reactions and asthma attacks. In worst case scenarios, molds can produce mycotoxins that can poison people and animals who are constantly exposed to it.
Dust mites – Dust mites are tiny arachnids that love moisture and seclusion. Humidity in your carpet's fibers offer exactly that, making it an ideal place for these tiny bugs to hide. Dust mites can cause irritation, trigger allergic reactions and cause respiratory difficulties.
Rat and cockroach attraction – Rats and roaches are nasty house pests that carry harmful pathogens. These pests love moisture and particles that accumulate in dirty carpets. If a flooded carpet isn't properly treated, it might attract these pests.
Fire hazard – Some homeowners have the bad habit of allowing electrical wiring to run under carpets and rugs. Over long periods of time the insulation on these wirings can get damaged, exposing live copper wires. If soaked or wet carpet covers an exposed electrical wire, you have a potential fire starter waiting to cause serious trouble.
Contact LMS Restoration Houston for Dehumidification & Water Damage Restoration
Contact us for a
FREE

Estimate
---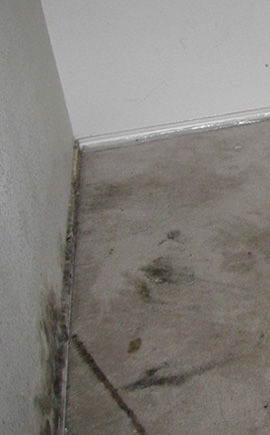 Keep in mind that water damage is a progressive problem that is best addressed as early as possible. The longer you wait, the worse the problem and the damage gets. At LMS Restoration Houston, we provide comprehensive solutions for any of your fire and water damage restoration needs. Our friendly and professional restoration specialists are ready to take your call anytime.
Let us schedule a free inspection of your water-damaged carpet and let us take care of the rest. Contact us today at 281-572-8798 for more information about our water damage restoration services for homes and businesses in Galveston and Houston, TX.