Is It Possible to Protect Your Home against Wind Damage?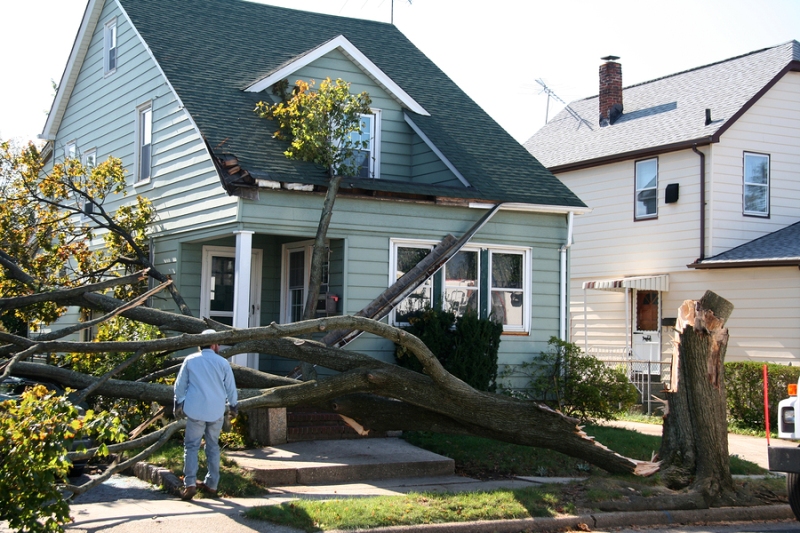 Despite the advances in the science of weather forecasting, there is still a huge deal of unpredictability when it comes to dealing with high-velocity winds. Strong winds and severe weather patterns like hurricanes can have some devastating tricks up their sleeves, simply because it's impossible to really know their ultimate speed and strength, as well as how exactly the area they will strike can cope with the damage they bring.
If there's one thing you can do to prepare your property against high winds and hurricanes, it is implementing design overhauls aimed at strengthening the architectural integrity of your house or commercial property. It is important to do these projects at the soonest possible time before the actual threat of destruction occurs.
Check for weak spots – According to the document Against the Wind — a safety primer created by the Federal Emergency Management Agency, the National Association of Home Builders, and the American Red Cross — there are four areas in a property that should be checked for weakness. These include the roof, the windows, doors, and the garage door.
Strengthen your roof – Make sure that your roof is strong enough to resist high winds. Ideally, roof trusses should have sufficient truss bracing that runs horizontally through the length of the roof.
The gables should also be supported by bracing. Additionally, using hurricane straps to hold your roof to the walls is particularly helpful. Hurricane straps, otherwise known as hurricane ties, are structural components designed to resist tension. They are usually made of metal and are secured to the wood components of a structure using screws or nails.
Lastly, the roof sheathing and roof shingles should be rated for high winds and projectile impact resistance. They should also be nailed down properly to make them more resistance against the force of high-velocity winds.
Reinforce windows and doors – Windows and doors tend to be weak spots in the fight against strong winds simply because they can be opened. Make sure that the bolts or pins securing them in place are strong enough. The same goes for the garage door, which is often the first one to collapse during a hurricane, endangering the rest of the structure because of strong force that the high winds create indoors once the garage door has been blown away.
Check with your window or door manufacturer if they have special deadbolt locks or retrofit kits that can make your windows and doors stronger. Moreover, installing storm shutters on your windows, as well as storm doors to protect your exterior doors, can do wonders for the safety of your home. Investing in these storm mitigation architectural elements is one of the easiest and most effective ways to prevent storm damage to your property.
Exterior walls should be strong – You have to ensure that the structure is well-sealed to prevent wind from getting indoors and causing problems. All exterior sidings should be hurricane-rated, and they should be well-secured to your walls.
The outdoors should be well-protected, too – Check the immediate vicinity of your property for possible sources of danger during a hurricane or when high winds occur. All outbuildings like outdoor sheds and detached garages should be securely anchored to the ground. The same goes for items like dumpsters, ornamental objects, light posts, and fencing.
Additionally, large trees close to your property should be well-trimmed so that heavy branches will have a lesser likelihood of falling over your home or building in the event of a storm. As for your vehicles, it is best if you park indoors or inside detached garages. During a storm, debris will be flying around, and these flying projectiles could seriously damage any unprotected vehicle.
With the right preparation, you can prevent serious damage to your home or commercial property when a hurricane or high winds strike.
If you have recently experienced wind or storm damage in your property, please don't hesitate to get help from LMS Restoration. As one of the leading restoration service providers in Texas and Oklahoma, we are prepared to lend you a hand no matter how severe the damage to your property has been. Please call 281-572-8798 or send us a message to get started on your recovery efforts.